7 Week Group Class Online: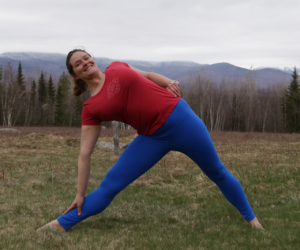 Gentle Class Wednesdays 4:30-5:30 PM
Mondays 5:45 – 6:45 and Wednesdays, 5:45 – 6:45 PM
New Session Begins  June 7, 2021
      One Hour class meets once per week online
      Slow moving pace, come in and out of poses carefully
      Family of Poses covered: standing, seated, forward bending, reclined
      Instruction given on activating different muscle groups to align skeletal structure for achieving a well balanced pose to improved overall well being
      Props will be used
      Introductory level but all are welcome
      Drop In Available
Pop Up Yoga :  Spontaneous Classes can happen upon request or at instructors discretion.
45 minutes long
Active and Fun
Drop In Classes:
      Try a class and decide if it suits you and your goals
       Sign up for one Wednesday class for $16
Private One Hour Online Lesson:
In depth instruction tailored to your own personal yoga journey Receive personal feedback to enhance one's yoga practice
Work with instructor to develop personal practice plan
Private 1/2 Hour Online Lesson:
Good for kids or those who have specific questions or those with busy schedules
Semi Private One Hour Lesson: 2 -4 People
Custom Group Theme yoga tailored to your wishes.  Great to do for bridal parties, workplace development, family yoga, friends yoga, or any other kind of small group who would like to take a yoga class together.
Private Groups – 5 or more:
Custom Groups to fit your time and group plans
Kids Camps
At School or After School Programs
Workplace Yoga Class
Cross-Train with sports groups: golf, skiing, tennis, and others
Large Family and Friend Gatherings
Reunions
Support Groups
Contact instructor for group pricing.
Ready to join yoga class?  Sign up online!